RSS Awards for CHICAS Staff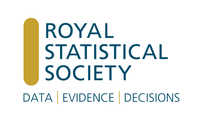 Peter Diggle and Emanuele Giorgi are among the recipients of awards in the 2018 Royal Statistical Society Honours.
Peter receives the Barnett Award for his contribution to environmental and health statistics. Emanuele has been awarded the Royal Statistical Society Research Prize for his statistics and epidemiology work.
The honours will be presented at the RSS awards ceremony in Cardiff in September.
---
Updated: Monday 22 January, 2018