Peter Diggle's 70th Birthday Celebrations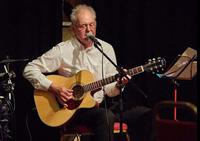 Chicas founder, former RSS president and guitarist Peter Diggle celebrated his 70th birthday on the 24th of February this year. For the story of his life all around the world in statistics, check out this Open Access interview article in Statistical Science.
The celebrations continue with Developing Statistics on April 15th to 17th, a conference dedicated to spatial and longitudinal statistics and data science here at Lancaster University. Head to the web site for the full programme and registration details.
---
Updated: Monday 24 February, 2020